Stilton is an English cheese, produced in two varieties: Blue known for its characteristic strong smell and taste, and the lesser-known White. Both Blue Stilton and White Stilton have been granted the status of a protected designation of origin by the European Commission, two of only ten British cheeses currently produced to have such protection. The PDO status means that only cheese produced in the three counties of Derbyshire, Leicestershire, and Nottinghamshire and made according to a strict code may be called stilton.
According to the Stilton Cheesemaker's Association, the first Englishman to market Blue Stilton cheese was Cooper Thornhill, owner of the Bell Inn on the Great North Road, in the village of Stilton, Huntingdonshire. Traditional legend has it that in 1730, Thornhill discovered a distinctive blue cheese while visiting a small farm near Melton Mowbray in rural Leicestershire – possibly in Wymondham. He fell in love with the cheese and made a business arrangement that granted the Bell Inn exclusive marketing rights to Blue Stilton. Soon thereafter, wagon loads of cheese were being delivered to the inn. Since the main stagecoach routes from London to Northern England passed through the village of Stilton he was able to promote the sale of this cheese and the fame of Stilton rapidly spread.
However, the first known written reference to Stilton cheese actually predates this and was in William Stukeley's Itinerarium Curiosum, Letter V, dated October 1722. Daniel Defoe in his 1724 work A tour thro' the whole island of Great Britain notes, "We pass'd Stilton, a town famous for cheese, which is call'd our English Parmesan, and is brought to table with the mites, or maggots round it, so thick, that they bring a spoon with them for you to eat the mites with, as you do the cheese.
Frances Pawlett (or Paulet), a "skilled cheese maker" of Wymondham, has traditionally been credited as the person who set modern Stilton cheese's shape and style characteristics in the 1720s, but others have also been named. The recipe for a Stilton cheese was published by Richard Bradley, first Prefessor of Botany at Cambridge University in his 1726 book A General Treatise of Husbandry and Gardening. Bradley records a letter from a correspondent, John Warner, which states the cheese is made in Stilton and that the Bell Inn produced the best cheese in town.  In 1936 the Stilton Cheesemakers' Association (SCMA) was formed to lobby for regulation to protect the quality and origin of the cheese, and in 1966 Stilton was granted legal protection via a certification trademark, the only British cheese to have received this status.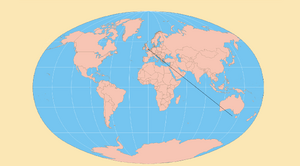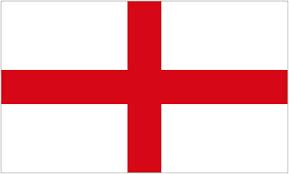 Ad blocker interference detected!
Wikia is a free-to-use site that makes money from advertising. We have a modified experience for viewers using ad blockers

Wikia is not accessible if you've made further modifications. Remove the custom ad blocker rule(s) and the page will load as expected.